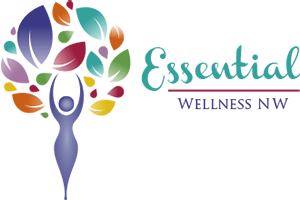 Nutritional Therapy
Working Together
We'll formulate a plan that is tailored specifically to you. We begin with my in-depth and amazing discovery process that will help determine exactly where we need to start to get you on the road to healing. No funny magic tricks - just real foods, an open heart and a willingness to heal.
I Work with Clients Who
Struggle with fatigue
Have low energy
Have "brain fog"
Have a lack of motivation
Struggle with weight gain or weight loss
Are constantly feeling overwhelmed
Struggle with constipation or diarrhea
Have poor memory
Have achy, painful joints and muscles
Jut don't feel right — who feel a little "off"
Have skin irritations
These symptoms can be a result of food allergies, food intolerance, leaky gut, chronic inflammation, or SO much more. If you want to dig even deeper we may also discover how unresolved emotional stress, difficulty in trying to find your path towards your life's purpose, or perhaps your lack of connection to community/spirit/God can be contributing as well.
If this sounds like the kind of work you're ready to do to heal your body, let's talk. Our wellness packages are listed below. If you have any questions, please let me know.
Nutritional Therapy — What Is It?
Nutritional therapy is an evidence-based approach to maximizing your health potential though individually formulated nutritional and lifestyle changes. It promotes the benefits of good, wholesome, unprocessed foods for optimal well-being, as well as the therapeutic effects of particular foods for specific health conditions.
Nutritional therapy treats the body as a whole while seeking the root source of health concerns, rather than simply treating the symptoms.
Our Wellness Services — Hourly Rates

Sessions By the Hour
Self-designed session are available. You will have the opportunity to come in and chat with Heather about your personal needs. For some people, this means just having some time to connect and formulate a strategy before making a decision on how to proceed with their healing.
Self-Designed Session
Consultation
$89 per hour
Wellness Package Pricing
Packages are the best value for your money
Prior to your initial visit, we'll have you complete an extensive questionnaire so that we can prepare for our session together. The practitioner does some behind the scenes work prior to your initial appointment.

Basic Wellness Package
50 Minute Consultation
Written Evaluation and Recommendations
1 Email Check-in
$156

Wellness Plus Package
50 Minute Consultation
1 Food Journal Review
1 Nutritional Assessment Questionnaire
Physical Assessment
1 Check-in — Phone or Email
Food and Supplementation Recommendation
Written Evaluation and Recommendations
$297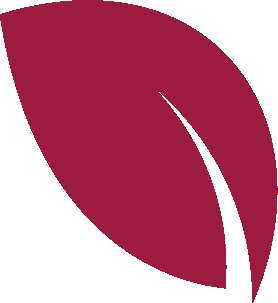 Rebuild Wellness Package
90 Minute Initial Consultation
30 Office Appointment
2 Check-in Calls
2 Food Journal Reviews
2 Nutritional Assessment Questionnaires
2 Physical Assessments
Food and Supplementation Recommendation
Written Evaluation and Recommendations
$448

Restorative Wellness Package
90 Minute Initial Consultation
2 — 90 Minute Follow-up Office Visits
3 Check-ins — Phone or Email
6 Text/Short Email Check-ins
3 Food Journal Reviews
2 Nutritional Assessment Questionnaires
2 Physical Assessments
Food and Supplementation Recommendation
Written Evaluation and Recommendations
$156
A La Cart Packages
60 Minute Extra Consultation

$89

60 Minute Local Grocery Store Walk-Through

$89

In-Home Pantry Detox

$105

In-Home Detox of Household Products

$105
Schedule a Free Consultation